LST 635 Daily Log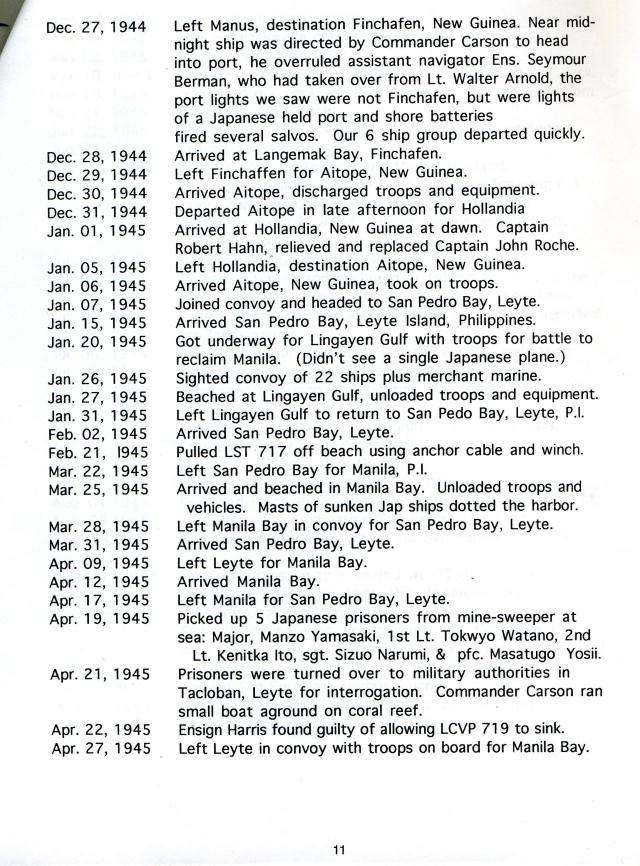 Dec. 27, 1944 Left Manus, destination Finchafen, New Guinea. Near midnight ship was directed by Commander Carson to head into port...
Dec. 28, 1944 Arrived at Langemak Bay, Finchafen.
Dec. 29, 1944 Left Finchaffen for Aitope, New Guinea.
Dec. 30, 1944 Arrived Aitope, discharged troops and equipment.
Dec. 31, 1944

Images of typed and hand-written pages need converting to text for website. If you can help, please contact us.

Landingship.com © 2005-2023 Site by Dropbears